Archival education is inquiry-based teaching with primary sources to build critical thinking, research, and information literacy skills.
We develop and make available archive-based projects and curricula (see resources below) for grades 3-12 and undergraduate and graduate levels. To strengthen the bridge between education and archives, we also connect professionals working in diverse settings to workshop new ideas, resources, and approaches.
Educational RE:sources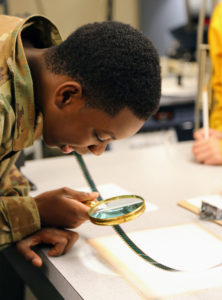 The RAC's open-source primary source projects, units, sets, and media literacy guides are hosted on OER Commons.
These interdisciplinary educational resources incorporate documents from our archival collections and are developed in partnership with laboratory schools in Westchester County, New York.
These resources address a range of topics and key moments and movements in American and global history. In whole or in part, they can connect topically to curricula or support targeted skill development in critical thinking, media literacy, and research methods.
Primary Source Units: Detailed lesson-by-lesson description of archival education projects
Primary Source Sets: Curated sets of primary sources and suggested projects
Primary Source Workshops and Projects: Thematic selection of primary sources, historical background, and exercise procedures
Media Literacy: Thematic audiovisual documents with guided questions
Archival Educators Roundtable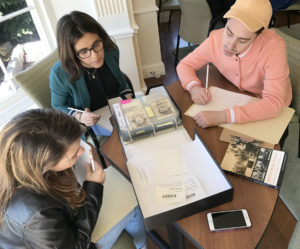 The RAC Archival Educators Roundtable (AER) is a growing community of like-minded educators, archivists, and archival education allies who use primary sources in their work. Through biannual workshops held since 2016, a listserv, and the AER Newsletter, the group explores and addresses issues emerging from primary source education.
Join the Archival Educators Community
Be a part of the conversation and get the latest updates on issues in the archival education field, or start a conversation with your peers. By joining the listserv you will also receive the AER Newsletter in your inbox!