In the waning years of World War I, the Rockefeller Foundation mounted a public health campaign against tuberculosis in France. The work contributed to building and sustaining a public health system.
Finding a Role for American Philanthropy
The violent trench warfare during World War I produced devastating humanitarian consequences. But the new type of foundation philanthropy that was emerging at the time aimed to tackle "root causes" of big problems — not merely provide charity to alleviate their effects. Despite some misgivings that relief work would be more like charity than deep problem-solving, in 1914 the Rockefeller Foundation (RF) nevertheless formed a politically-neutral War Relief Commission in Europe. Activities ranged from aiding Belgian orphans to funding psychiatrists who were helping soldiers deal with mental stress.
The American entry into the conflict in 1917 essentially brought the RF commission to a halt, and the American Red Cross took over the lead on relief services.
Shifting Focus to Tuberculosis in France
At this point, the staff of the Rockefeller Foundation's International Health Board (IHB) shifted its focus, homing in on a single crisis: a major tuberculosis epidemic spreading throughout France. The following year, in 1918, an estimated 150,000 French soldiers would be discharged because of the disease. With broad experience in disease control throughout the US South, IHB staff began to develop an organized, strategic response to the French medical crisis.John Farley, "Tuberculosis in France (1917-1924)," in To Cast Out Disease. A History of the International Health Division of the Rockefeller Foundation (1913-1951) (Oxford: Oxford University Press, 2004), 44-58.
Working with the Red Cross and dozens of local French groups, the American Commission for the Prevention of Tuberculosis in France (hereafter the Commission) carried out its prevention plan into the post-war years. The multi-faceted campaign included educational activities for children and adults as well as a network of medical treatment facilities.
Tuberculosis Work Helps Build a Health System in France
But the program was about more than tuberculosis. The Commission's work formed a structural basis for a strengthened public health system in France. By the time French authorities took over the program in 1921, there were 127 dispensaries in twenty-eight French departments, and a new law that required every department to provide access to a tuberculosis sanitarium.
Working Internationally, Cooperating Locally
Finally, the French anti-tuberculosis work serves as an early lesson in international philanthropy.
Foundation staff successfully engaged local groups and political allies to ensure the program's effects would outlive RF involvement. But they also brought with them approaches that were steeped in American culture, notably marketing, public relations, and cinema. While the French needed no help in the science of disease prevention, public outreach was the American specialty.Rachel Wimpee, "'Deux fléaux: le boche et la tuberculose.' La commission Rockefeller et le développement du modèle philanthropique." The Tocqueville Review/La Revue Tocqueville, Vol. XXXVIII, no. 2, 2017, 201-208.As nine-year-old Marthe Chéard said of the Americans:
They didn't just teach us. They showed us in film.

Marthe Chéard , 9 years, 1918"Ils nous l'ont pas seulement expliqué mais ils nous l'ont fait voir par le cinéma." School assignment to answer the question, "What do you think about the American mission sent to France by Mr. Rockefeller to combat tuberculosis?" Rockefeller Foundation records, RG 1.1, Projects, Series 500.T, Rockefeller Archive Center.
---
Gallery: The Rockefeller Foundation's Anti-Tuberculosis Campaign in France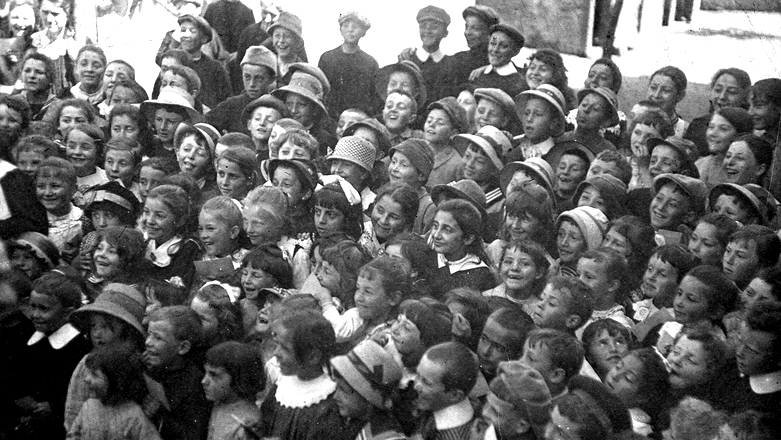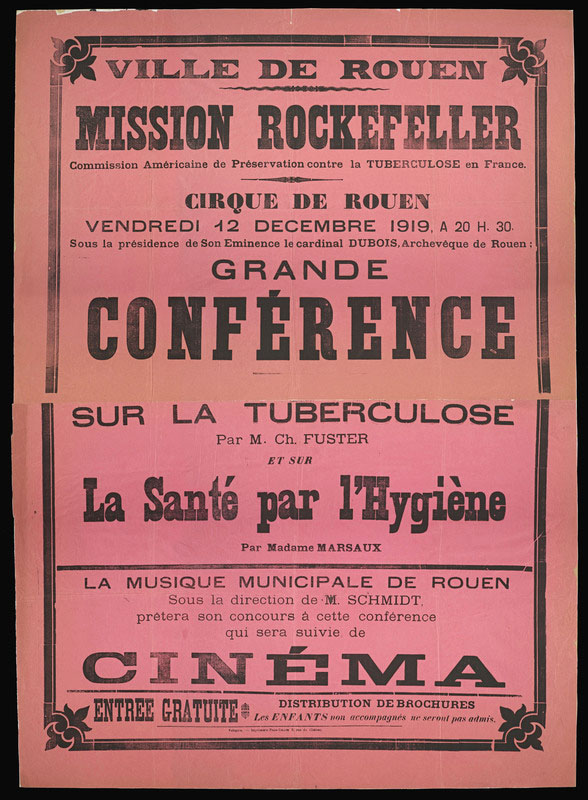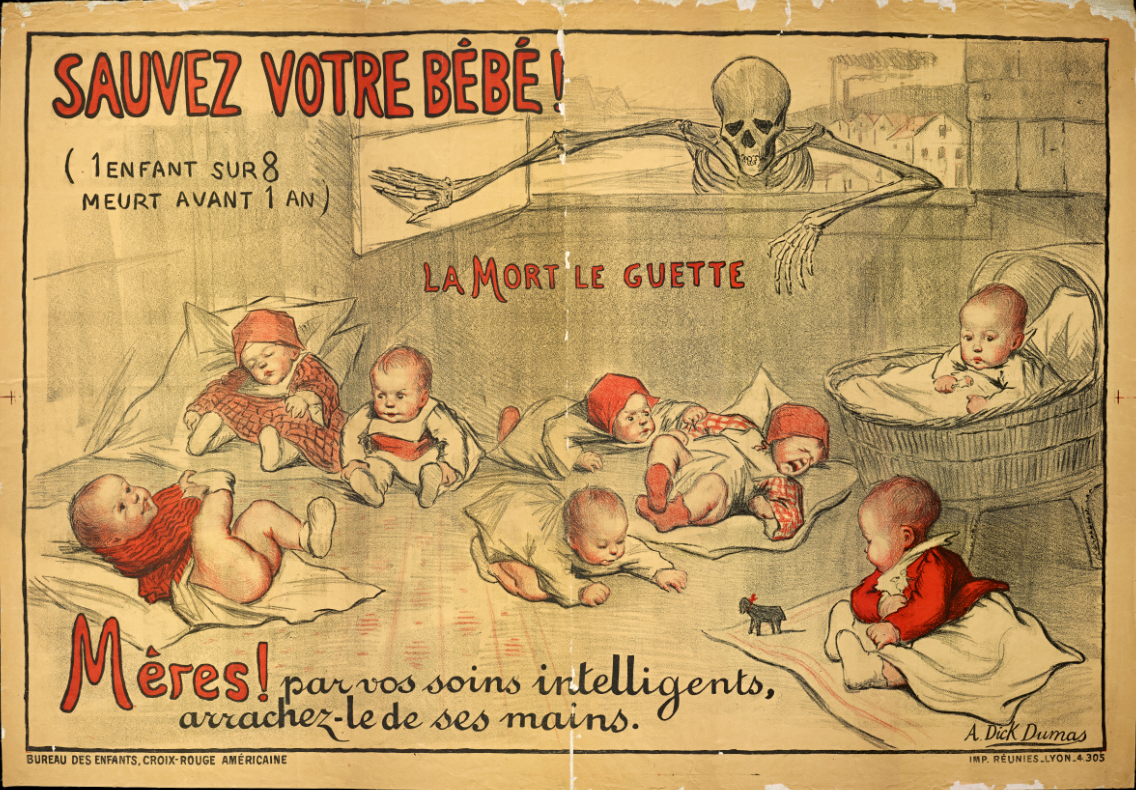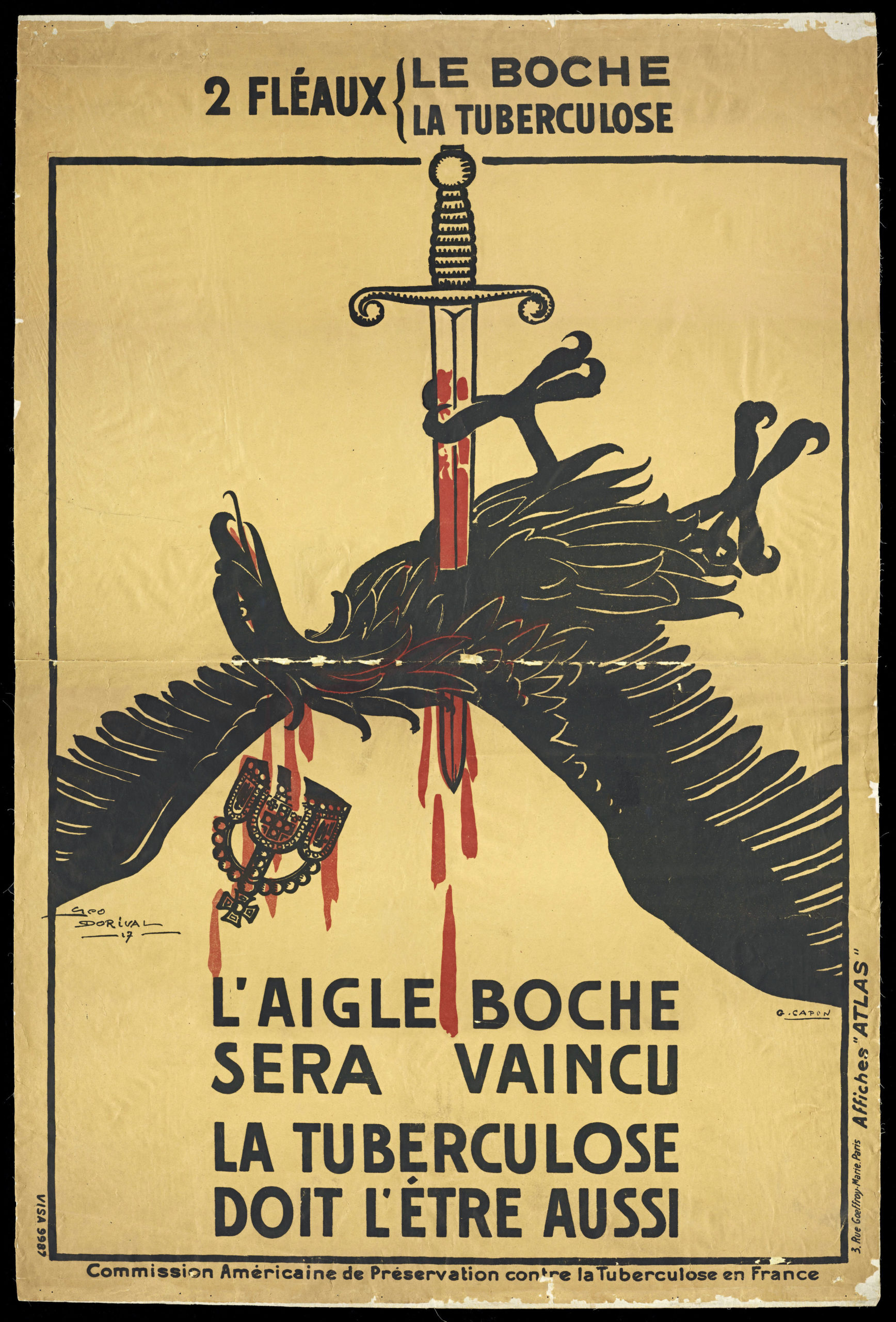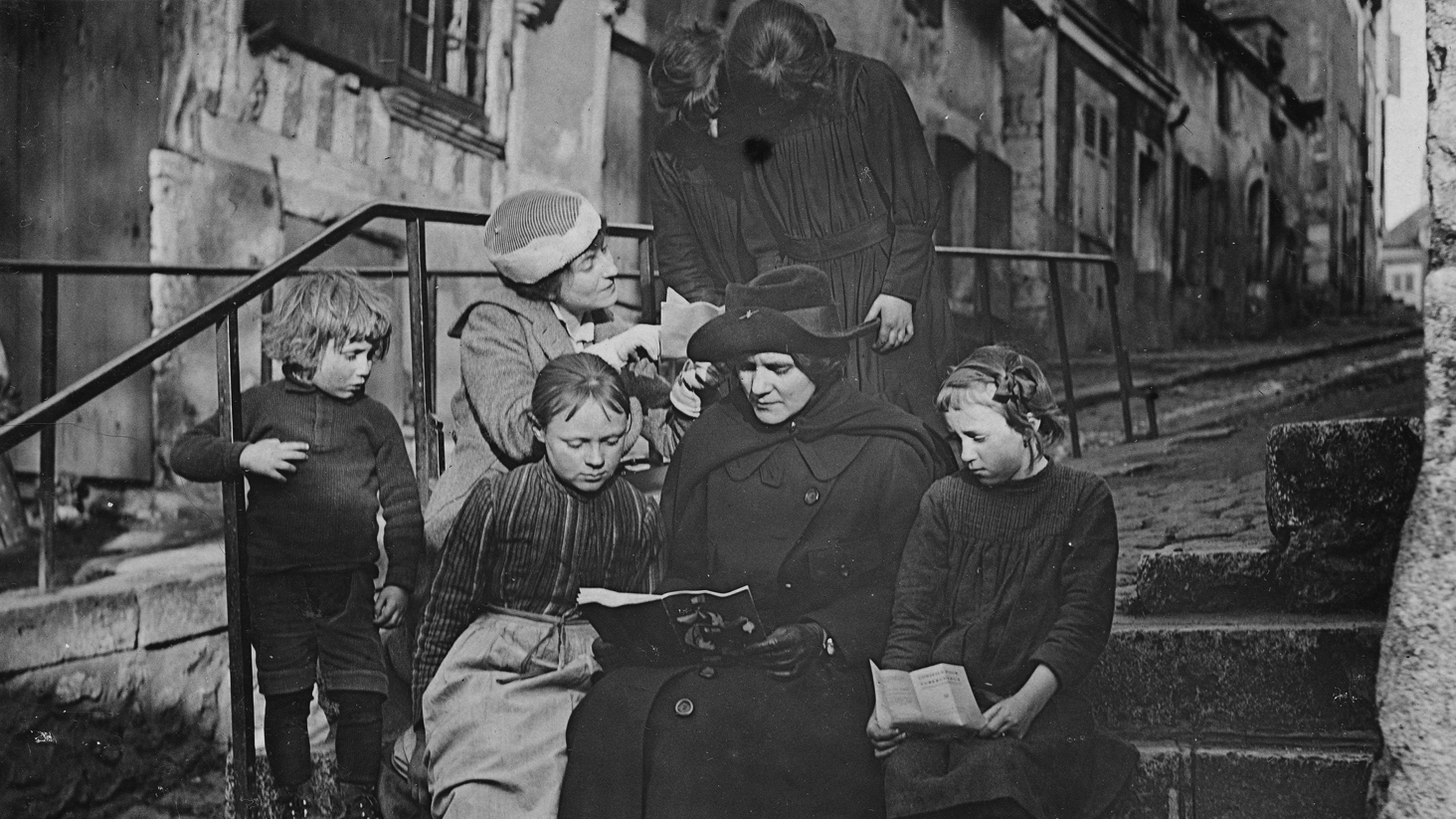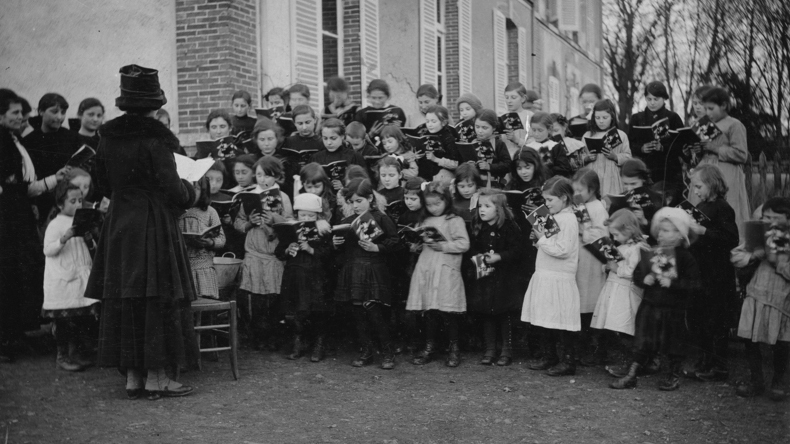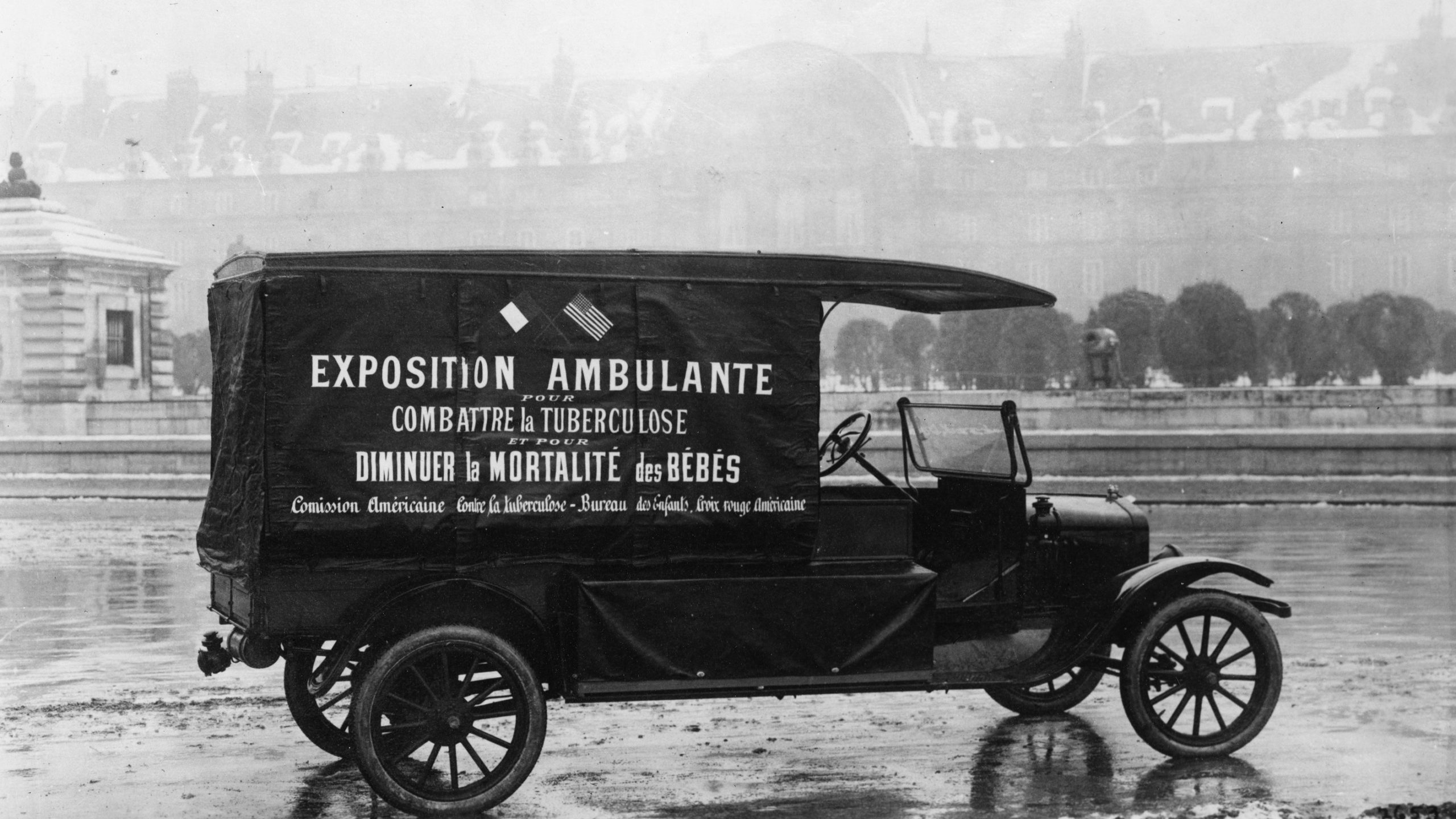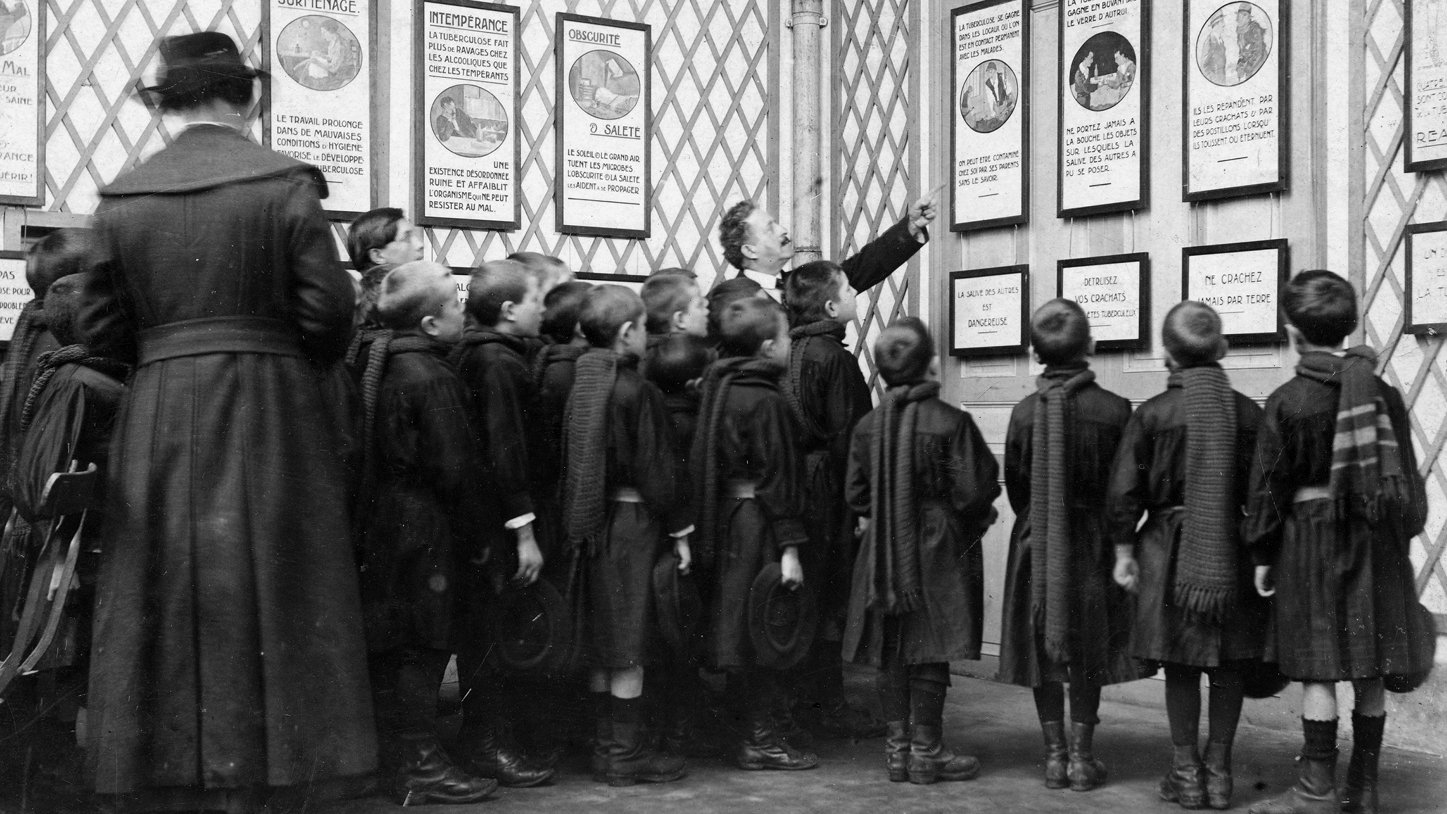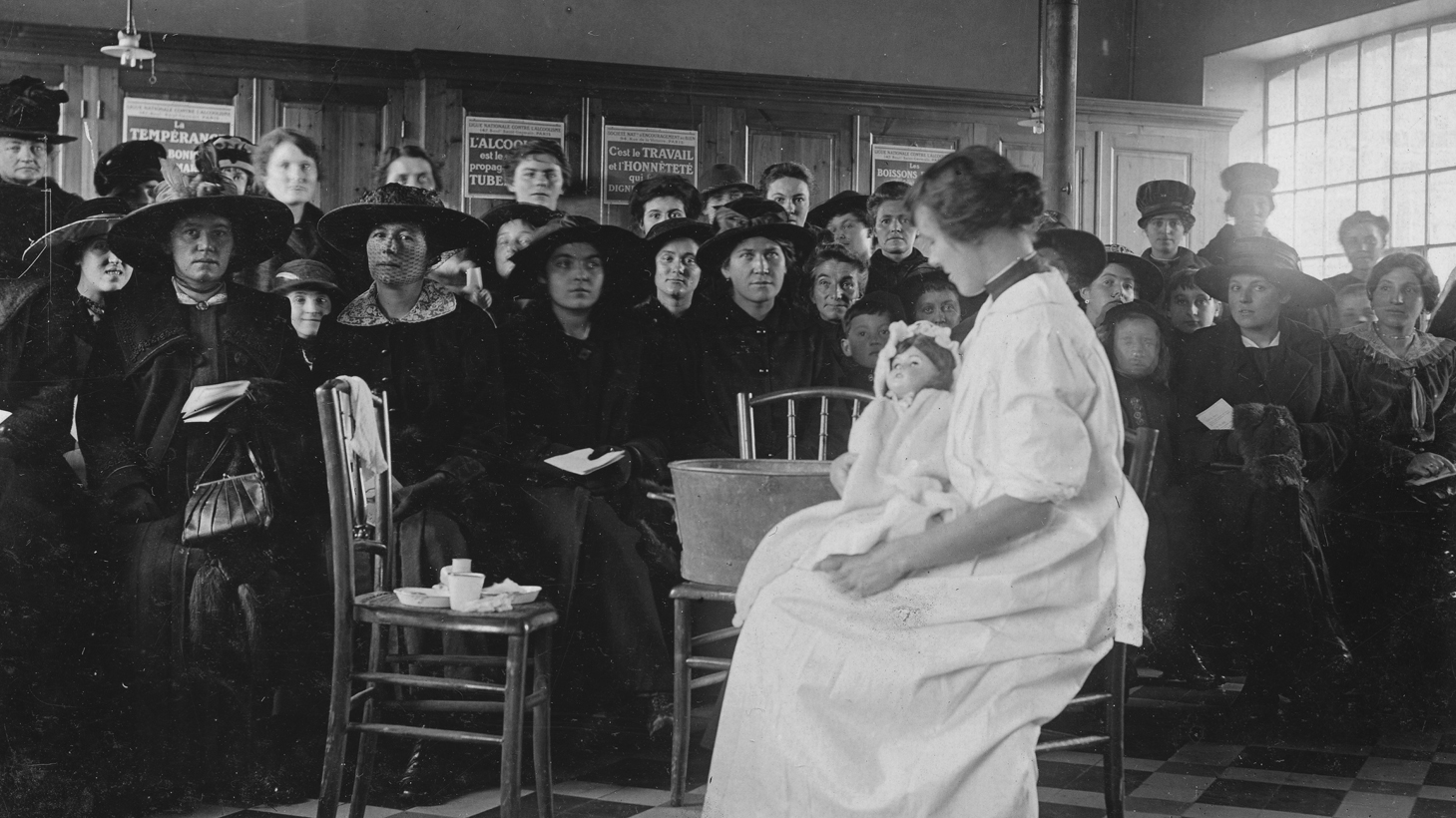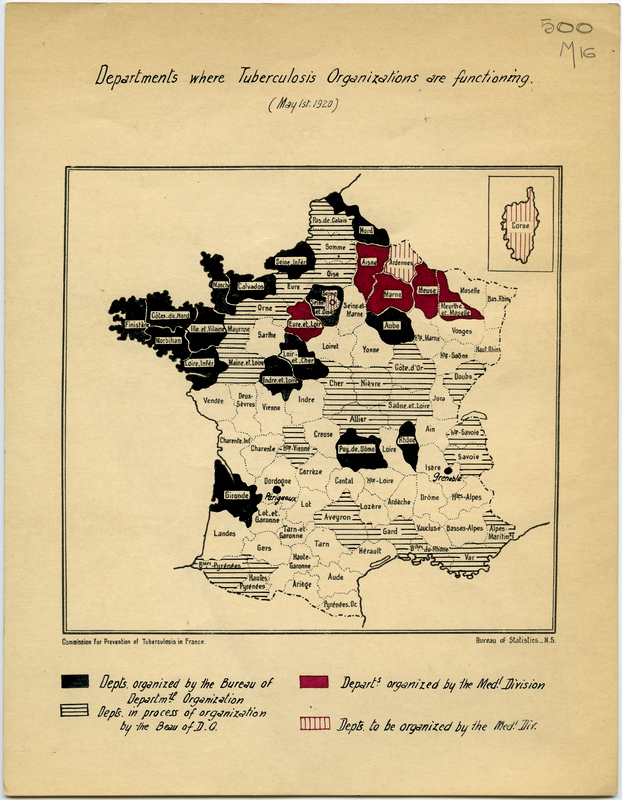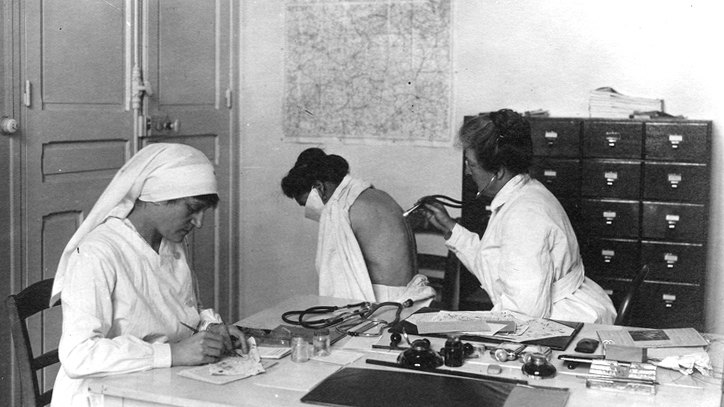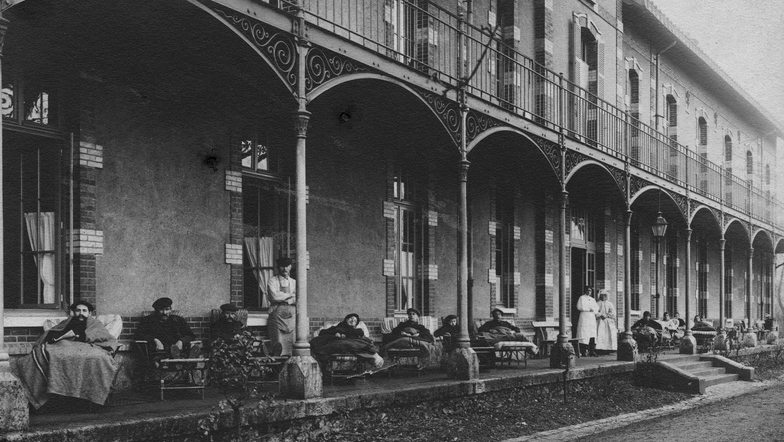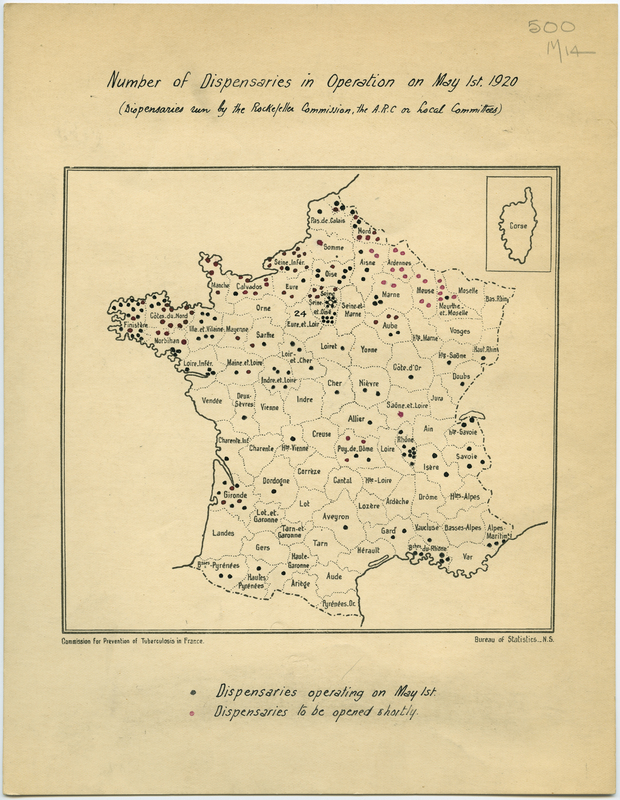 ---