Throughout the United States, foundation funding has enabled arts institutions of all kinds to grow, thrive, and innovate. The timeline below takes the example of just one institution, the Walker Art Center in Minneapolis, and the funding received from the foundations whose records reside in the Rockefeller Archive Center to illustrate how foundation investment has enabled non-profit cultural institutions to make groundbreaking incursions in the cultural sector.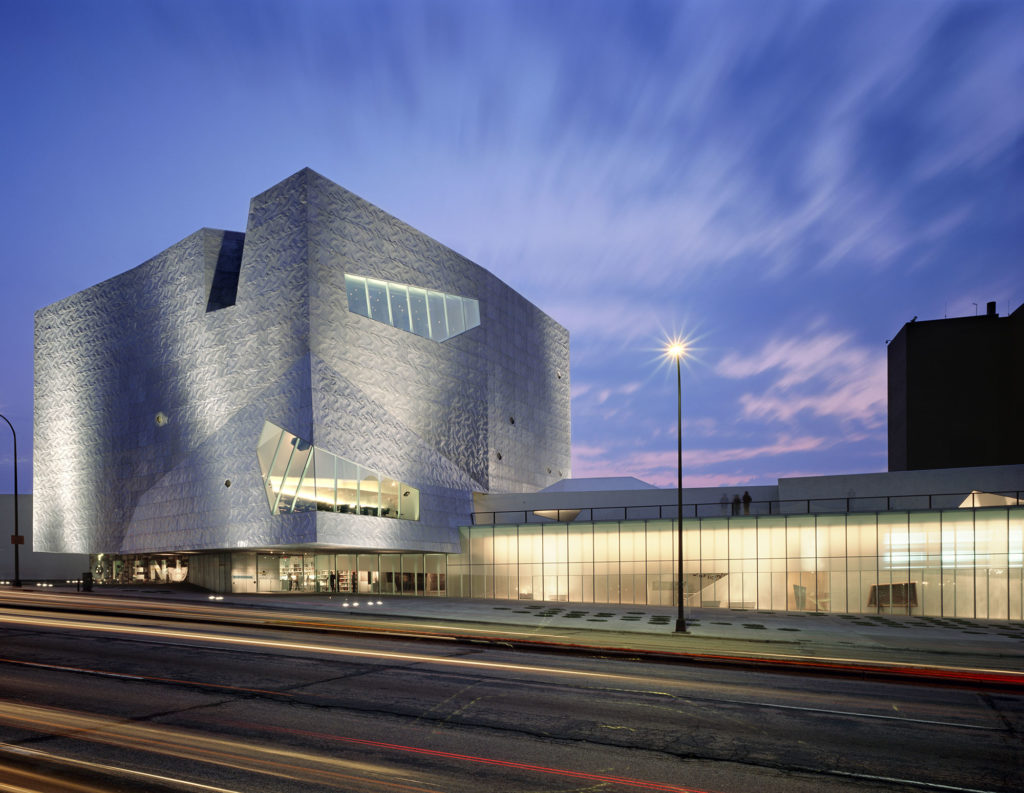 The Walker Art Center: A Brief History
The Walker Art Center in Minneapolis, Minnesota has long held a reputation as one of the premier showcases for experimental modern and contemporary art in America. In 1879, Thomas Barlow Walker, a lumber baron, industrialist, and art collector, opened a public art gallery in his downtown Minneapolis home. Walker's gallery showcased his collections of European and American nineteenth-century paintings, as well as his Asian art collection. The Walker Art Galleries were among the first public art galleries in the Midwest (the Art Institute of Chicago opened its museum around the same time).
By 1927, the Walker Art Galleries had relocated to a larger building in Minneapolis. In 1939, the Minnesota Arts Council and the federal Works Projects Administration took control of the Galleries and renamed them the Walker Art Center.
In the 1940s, the Walker Art Center developed its reputation as an institution committed to community engagement, and to the promotion of avant-garde modern and contemporary work. These interests only accelerated in mid-century under the guidance of its second director, H.H. Arnason, the art historian responsible for one of today's most often used modern art survey textbooks.
By the 1960s, the Walker Art Center had expanded its exhibition focus, and showcased interdisciplinary contemporary art. Painting and sculpture appeared alongside music, theater, and dance performances; films; and explorations of new media. The Walker's institutional mandate to present all facets of the artistic encounter, to support innovative and experimental artistic forms, and to connect its activities with the needs and desires of its local community, remain defining characteristics of the museum today."Walker Art Center Timeline." Accessed 8.19.19. "Proposal Narrative," Extended Residency Grant Proposal, July 24, 1991, AH 9306, SG 1.24(A98), Rockefeller Foundation records, Rockefeller Archive Center.