The origins and legacy of a research project conducted in the American concentration camps for Japanese Americans.
What began as a philanthropic fund to honor its namesake became an early force in the social sciences.
One philanthropist's interest in reforming prostitution created a scientific organization focused on connecting sex and crime.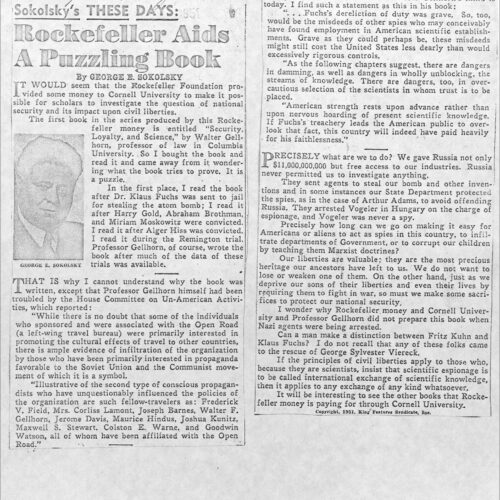 A foundation-supported publication challenged McCarthyism and caused a controversy.