The Supreme Court Ruling
In May 1954, National Association for the Advancement of Colored People (NAACP) lawyer Thurgood Marshall brought before the Supreme Court five cases with African American plaintiffs who claimed they had been deprived of the equal protection of law by a segregated school system. Together, these cases came to be known as Brown v. Board of Education of Topeka, Kansas. On May 17, 1954, the Court ruled unanimously that any school system segregated by race was "inherently unequal," and ordered states to desegregate their schools "with all deliberate speed."
This landmark decision was years in the making. Marshall formed the NAACP Legal Defense and Education Fund (LDF) in 1940, fourteen years before the Brown v. Board ruling. In the early 1950s, he and LDF colleagues selected the handful of school segregation cases that stood the best chance in moving up to the Supreme Court. By 1954, it seemed that a ruling against segregation writ large was imminent, and might help to usher in a new era of racial justice.
Foundations' Delayed Support for Desegregation
Yet the major philanthropic foundations refrained from giving LDF direct support in its early years. With a few exceptions (the Field Foundation and a small 1952 publication grant from the Ford Foundation), LDF work was fueled mostly by the NAACP and individual contributors.Jack Greenberg, Crusaders in the Courts. How a Dedicated Band of Lawyers Fought for the Civil Rights Revolution. HarperCollins Publishers, 1994. 21-23.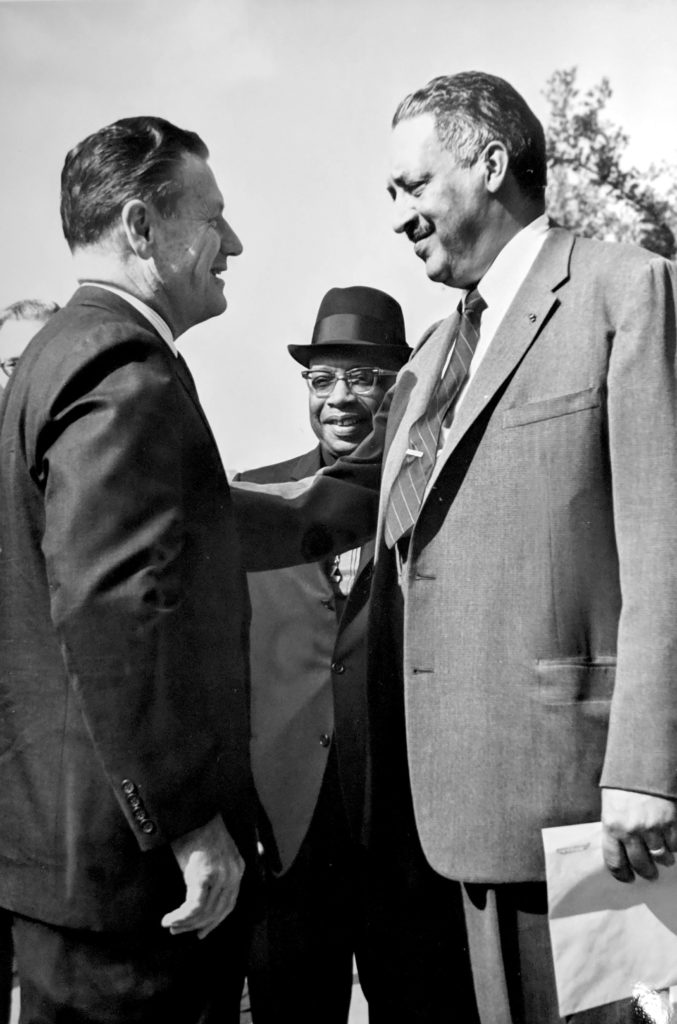 It would not be until 1967 — more than a decade after Brown v. Board— that the Ford Foundation gave a major grant of $250,000 to the LDF. The Rockefeller Foundation, Rockefeller Brothers Fund, W.T. Grant Foundation, and others would soon follow suit.
Meanwhile, liberal northern elites, who supported desegregation in theory, also were reluctant to support the approach of direct litigation. They feared that challenging segregated education outright was too risky. They predicted that such a case would backfire, provoking such powerful resistance that any chance of passing desegregation in the near future would be lost. Academics, researchers, and philanthropic staffers instead debated feasible entry points for tackling civil rights in a more gradual way. In contrast to the NAACP's own social science researchers, these elites believed moderation stood a better chance of changing underlying attitudes in the Jim Crow South.
Why did prominent foundations shy away from funding direct litigation or advocacy programs? Congressional investigations into private foundations, which came in two waves from 1952-1954, put many in the sector on the defensive. Under the lens of public scrutiny, foundation presidents and trustees sought to identify a function that private philanthropy could fulfill in the struggle without attracting media attention.
What Role Would Foundation Philanthropy Play in School Desegregation?
The answer they came up with, in this case and in many others, was policy research.
The Fund for the Advancement of Education (TFAE), a private grantmaking organization set up by the Ford Foundation in 1951 with $50 million, launched a massive research project in 1953 on segregation and integration in American schools. Under the leadership of Arkansas Gazette editor Harry Ashmore, a white moderate from the South, the project brought together dozens of experts who collected data and provided analysis. Ashmore and his racially integrated research team believed that the numbers would speak for themselves, and would usher in a new era of education equality.
Understanding American Education in the Cold War Context
TFAE was one of several independent philanthropic funds the Ford Foundation created to tackle problems that Ford leaders identified as priorities in the postwar world.Other operating funds included the Fund for Adult Education, the Fund for the Republic (dedicated to civil liberties and political processes), the East European Fund (to assist Soviet emigres), Intercultural Publications (to spread knowledge about the U.S.), and Resources for the Future (a think tank tackling environmental issues).

TFAE's mission was to address what its leaders called "the educational crisis" in American schooling: the lag between the US school system and those of European nations. America's new role as a superpower prompted TFAE leadership to pinpoint a strong educational system as critically important to "the welfare of a free people."Ford Foundation, Annual Report (1952), 35.
TFAE's leadership believed that an academically excellent and widely accessible educational system would demonstrate democracy's promise to the world, with the ancillary goal of influencing emerging independent nations in the postcolonial developing world. This Cold War-era argument posited education as both an essential building block of democracy and one of it most persuasive advertisements.
The persistence of segregated schooling in the southern US undermined this argument, to say the least.

What philanthropic funders called "biracial education," "education for all," or "equalization of education" increasingly became a programmatic priority of utmost urgency. At the same time, TFAE staffers hoping to do something about racially segregated education understood that the problem's magnitude was too much for their philanthropic dollars (even their $50 million) to solve.
Reflecting on that decision years later, one TFAE publication explained it this way:
"Even if the Fund had poured all its resources into scholarships or aid for rural schools, it would have met only a fraction of the existing need.""The Fund for the Advancement of Education, Decade of Experiment. A Ten Year Report (1961)," 72. Ford Foundation records, the Fund for the Advancement of Education files Series 2: Grant Awardees – Educational Institutions, Subseries 3: Fund Administered Projects, Rockefeller Archive Center.
As an alternative, TFAE staff hoped that research, case studies, and demonstrations would inform policymakers and school administrators, and inspire them to develop and implement new education policy.
A Familiar Approach in a Familiar Field
This kind of work was a natural fit for philanthropic foundations. Since the late nineteenth century, foundations had used demonstration projects as a core methodology: if a project of limited scale could show proof-of-concept, it then could be replicated to have a bigger impact when taken to scale by bigger players like state and federal governments.
Organized philanthropy also had a long tradition of working on education in the American South. The General Education Board, for instance, was set up in 1903 with Rockefeller money to promote education "without distinction of race, sex, or creed," and its first project was a comparative survey of black and white schools in southern states. W.T.B. Williams led the study. See General Education Board records, Series 1.2, Rockefeller Archive Center.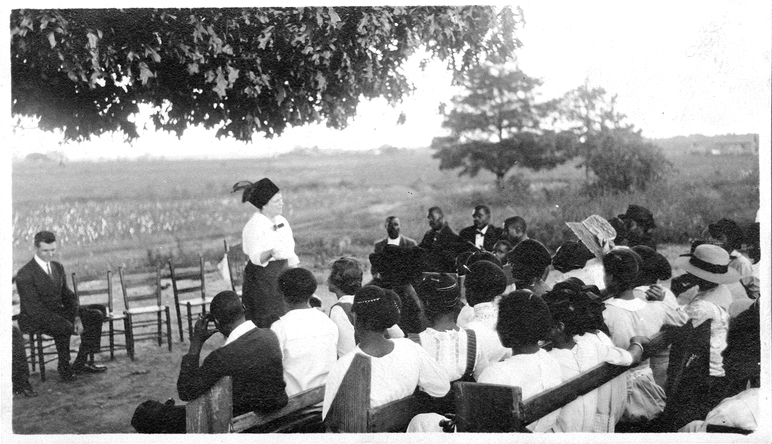 Going back still further, the Peabody Education Fund, widely accepted as the earliest modern philanthropic foundation, was established after the American Civil War to support schools and teacher training in "the stricken South." F. Emerson Andrews, "Philanthropic Foundations," Russell Sage Foundation (1956), 101.
Because philanthropic foundations are private entities, their funds can be used to underwrite "dispassionate" and "scholarly" research without obligation to political pressure or business interests. TFAE staff specifically cultivated this sort of "objective" stance when they launched the education study in 1953.
What came to be known as the Ashmore Project was the flagship undertaking of TFAE's "Equalization of Education" program. The Fund for the Advancement of Education (TFAE) Records, Subseries 6, Equalization of Education, 1951-1956, Rockefeller Archive Center.
Ashmore assembled a research team of no fewer than forty-five professionals in education and the social sciences, dividing the work into four studies led by some of the top experts in their fields, including:
A Finished Manuscript, but Concern About Optics
All of this work and more, from case studies to compilations of school data to analyses of implementation methods, came together in a book called The Negro and the Schools. The manuscript was complete in early 1954, before the Brown v. Board decision was delivered. In fact, at that time, TFAE staff were unsure exactly when the Supreme Court would hear the desegregation cases.
With the manuscript ready to go, TFAE staff debated the best timing for releasing the book. On the one hand, they could delay publication until the fall, after the Court's summer recess, so that it would be clear that the project had not been geared to influence the Court's deliberations. On the other hand, a quicker release would enable the book to serve as a guide for the educators and school administrators who would soon need to make plans for the reopening of schools in the fall. The latter argument won, and The Negro and the Schools came out on May 16, 1954, coincidentally just one day before the Brown v. Board ruling.
Throughout the preparatory phases of the Ashmore project, TFAE staff put a lot of effort into reassuring stakeholders that the study was unmistakably "objective." In a letter to Ford Foundation president H. Rowan Gaither, for example, Ford communications director Porter McKeever described the project as "a study which is wholly non-political in concept and execution." Porter McKeever to Ford Foundation president H. Rowan Gaither, Jr. January 6, 1954. TFAE records, Series 3, Grant Awardees, Rockefeller Archive Center.
In the final manuscript, Ashmore devotes nearly one hundred pages (half of the book) to historical summaries, case studies in the North and South, and the legal history relating to "bi-racial education." Several chapters are descriptive rather than polemical, and nearly seventy of the book's two hundred pages are devoted to tables and maps. This, of course, was a deliberate tactic to convey quantitative objectivity. An April 1954 draft of a pamphlet based on the manuscript reveals that an editor has crossed out the phrase "bring about successful integration in our schools" and proposes instead "develop a calm, sensible and democratic method of carrying out the Supreme Court's decision." "The Negro and the Schools" draft manuscript for pamphlet. April 1954. Equality of Education: Bi-Racial: Ashmore: Public Affairs Pamphlet: General Data. TFAE records, Series 3, Grant Awardees, Rockefeller Archive Center.
"The Figures Tell the Story"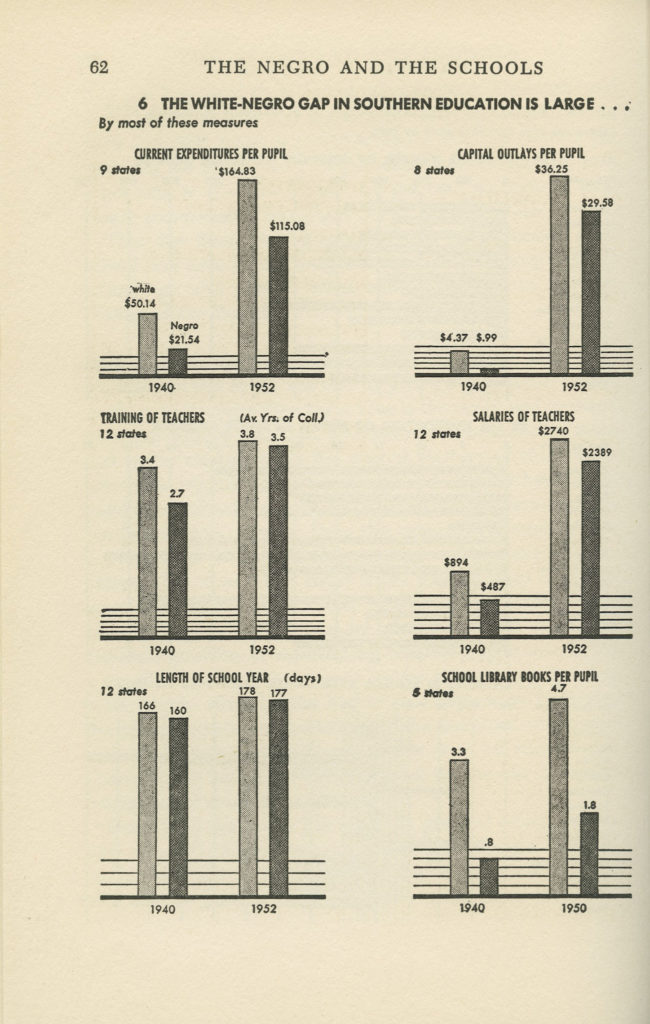 Part 2 of The Negro and the Schools, entitled "The Figures Tell the Story," presents page after page of data detailing the inequalities of the segregated school system. Everything from course offerings to teacher pay, class size to books and equipment is tabulated and communicated through tables and graphs. The truly dramatic quantitative differences between black and white schools are clearly presented.
In his introduction, Ashmore refers to "official data" and the project's commitment to rigorous scholarship. As a journalist, Ashmore viewed his role as "briefing the mass of research data and fitting it, as best I could, into the larger context of the developing pattern of American race relations." The Negro and the Schools, xiv.
Ashmore's self-described role is roughly analogous to the role that TFAE and other foundation practitioners envisioned for themselves during this period.
Momentary Jubilance
Writing on May 18th, hours after the Brown v. Board decision was handed down, Ashmore celebrated the publication's release and its positive reception in a letter to TFAE staff. "Everywhere we are being credited with objectivity," he boasted. Letter from Harry Ashmore to Harold Fleming, May 18, 1954, TFAE records, Series 3, Rockefeller Archive Center.
The initial response to the Brown ruling in the South appeared to be fairly calm, and Ashmore believed the TFAE study might have contributed to the peace:
Put this down to undue immodesty if you will, but I am convinced that the project had a lot to do with it. The book was in the hands of all the key editors and most of the politicians by the time the blow fell, and it can only have had a soothing influence.Letter from Harry Ashmore to Harold Fleming, May 18, 1954, TFAE records, Series 3, Rockefeller Archive Center.

Harry Ashmore, May 18, 1954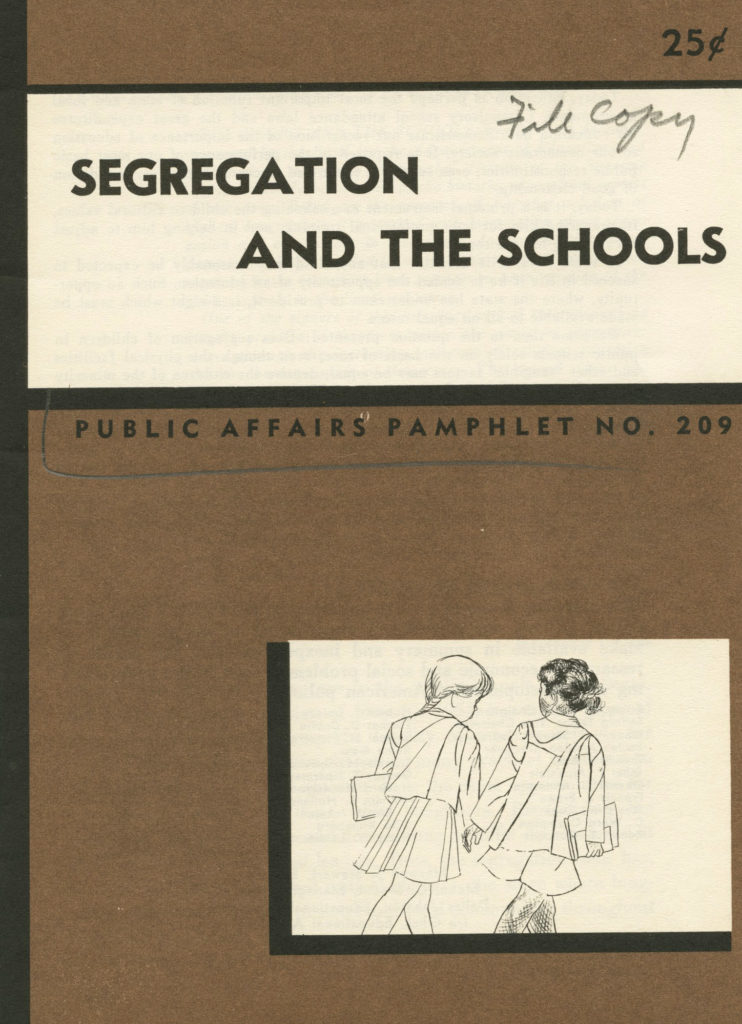 After the ruling, Ashmore prepared an abridged, pamphlet version of his book, to be made widely available to southern educators.
In early June, NAACP president Walter White invited Ashmore to participate in a televised program about the desegregation decision, which Ashmore declined, explaining:
"As to appearing on your broadcast I think frankly that it would be unwise for me to do so at this time. The Supreme Court decrees, of course, are still pending, and your organization is still identified, of course, as an advocate. I have tried in the book and in other statements I have made publicly to maintain objectivity. I rather doubt, of course, if this is humanly possible, but at least I am working at it."Harry Ashmore to Walter White, June 9, 1954, TFAE Records, Series 3, Rockefeller Archive Center.
At the time, in 1954, the Ashmore Project appeared to have succeeded in maintaining its objective stance. But what Ashmore and his associates had insisted was "objective" was viewed in other quarters as counter-productively moderate.
For instance, one Ashmore Project recommendation was to implement desegregation incrementally, with the thesis that community attitudes should shift before enforcement was enacted. The NAACP, for its part, conducted its own social scientific study on desegregation, led by renowned sociologist Kenneth Clark. That study reached exactly the opposite conclusion. Quick action would change behavior, Clark asserted, and from changed behavior would come changed attitudes. Richard Kluger, Simple Justice: The History of Brown v. Board of Education and Black America's Struggle for Equality. Vintage Books (2004), 721.
"The Fund's Risk Capital Investment is Paying Dividends."
Despite disagreement on what kind of action the Ashmore Project findings should prompt, the report nevertheless provided robust data that later informed the 1955 implementation ruling, referred to as Brown II, as well as fueled the civil rights movement as it began to build momentum in subsequent years.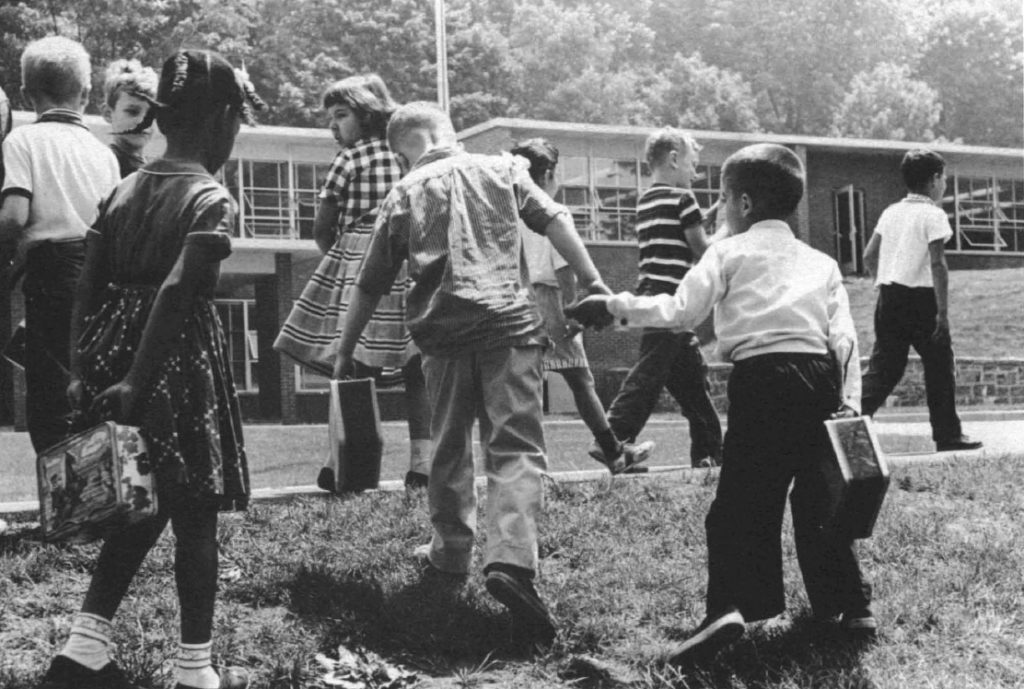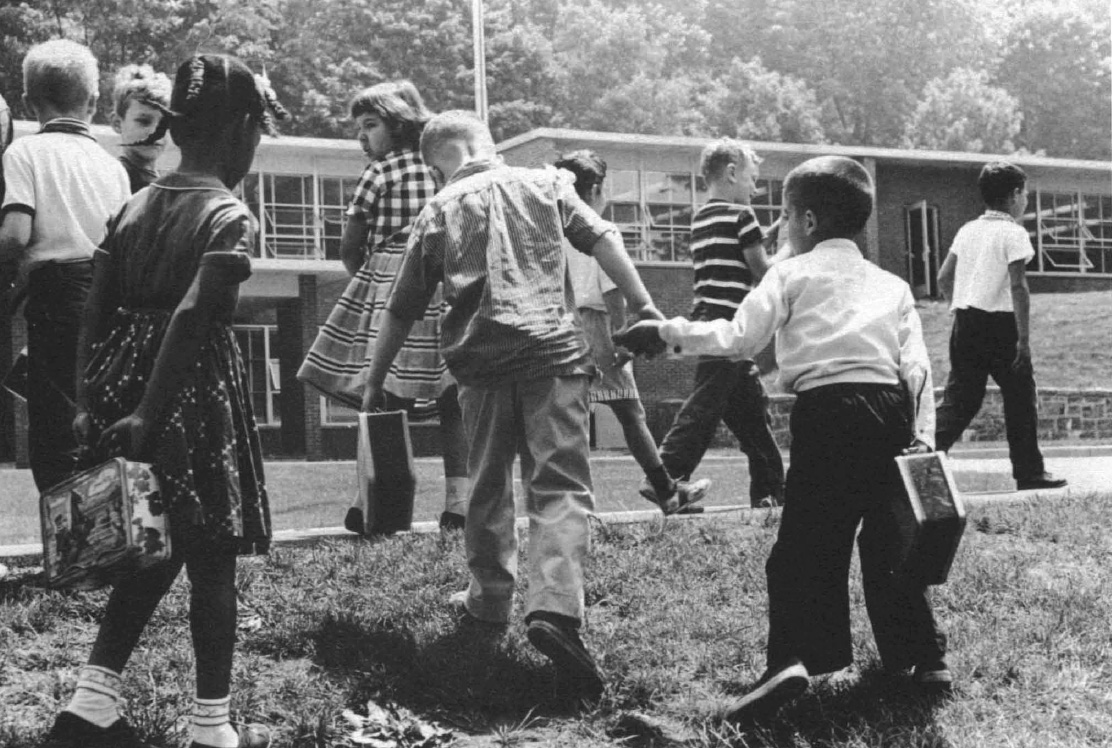 Fifty years after the 1954 Brown v. Board decision, journalist Ellis Cose called the ruling "a disappointment – in many respects, a failure." Ellis Cose, "Beyond Brown v. Board: The Final Battle for Excellence in American Education." Report to the Rockefeller Foundation (2004), 4.
While Brown outlawed school segregation, it left implementation unresolved. The following year, in May 1955, the Supreme Court issued a new ruling that dialed down the urgency of its previous directive. In what became known as Brown II, it now required only that schools "make a prompt and reasonable start toward full compliance with the ruling of this Court."Brown v. Board of Education of Topeka, 349 U.S. 294 (1955).It was left up to local courts to ensure compliance and, moreover, schools could ask those courts for additional time. Implementation dragged on while southern resistance continued to mount.
The years following Brown saw the emergence of private "segregation academies" for white children, lengthy court battles, and persistent racial violence. When de jure segregation was abolished, de facto segregation crept in to take its place.
To be sure, a single social science grant couldn't solve all of this. Ashmore may have thought that data would buy time for people to change their minds. In fact, as Kenneth Clark had predicted, the Ashmore report's policy recommendation of a slow implementation of the ruling, seems to have instead allowed room for a resentful backlash to emerge. While this particular recommendation did not turn out well, the Ashmore data did indeed lend support for desegregation at the policy level. But it failed to gain widespread traction beyond a limited policy audience.
As for Harry Ashmore, he delved right back into journalism, covering the local desegregation debates in the editorial pages of the Arkansas Gazette . In 1957, he won a Pulitzer Prize for his reporting.
---
Research This Topic in the Archives
Related