Topic:
Government & Public Policy
The origins and legacy of a research project conducted in the American concentration camps for Japanese Americans.
What began as a philanthropic fund to honor its namesake became an early force in the social sciences.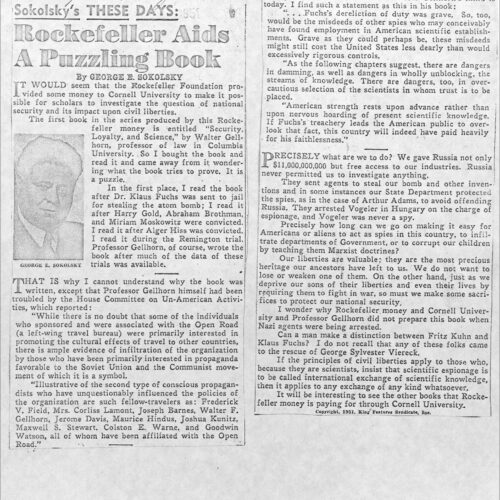 A foundation-supported publication challenged McCarthyism and caused a controversy.

Prompted by Reagan-era budget cuts, a new program serving low-income single parents receiving public aid failed to meet its constituents' needs.
When the restrictive military regime that had taken power in Brazil in 1964 became even more repressive by 1969, staffers at the Ford Foundation found themselves facing a conundrum.
Who defines the public good? The showdown caused when a wealthy philanthropist bought land and tried to give it to the American people.