Topic:
Issues in Philanthropy
Convenings at Bellagio have tackled global challenges of every sort, from trade and finance to public health, agriculture, and food security.
Rockefeller Foundation agriculture programs begun in Mexico achieved global reach through four major research institutes. Building them was the result of partnership.
Two decades of funding helped legitimize the study of psychiatry as a medical issue, not a problem of character.
The Rockefeller Foundation's first intensive agriculture endeavor is now credited with launching the global transformation known as the "Green Revolution."
In the 1980s, critics argued that some groups had been left behind by the Green Revolution.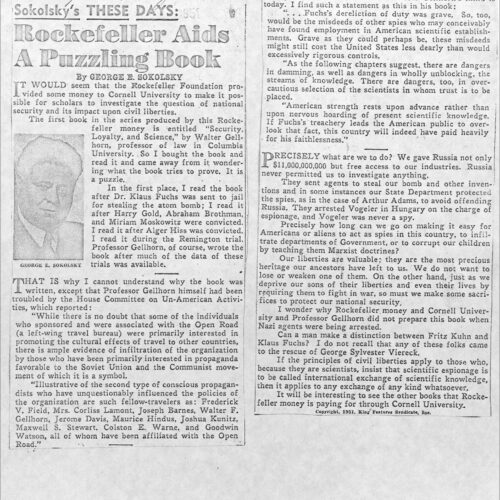 A foundation-supported publication challenged McCarthyism and caused a controversy.